22.09.2014, 17:21
Soldiers and armoury from US Army's 1st Cavalry Division arrive to Estonia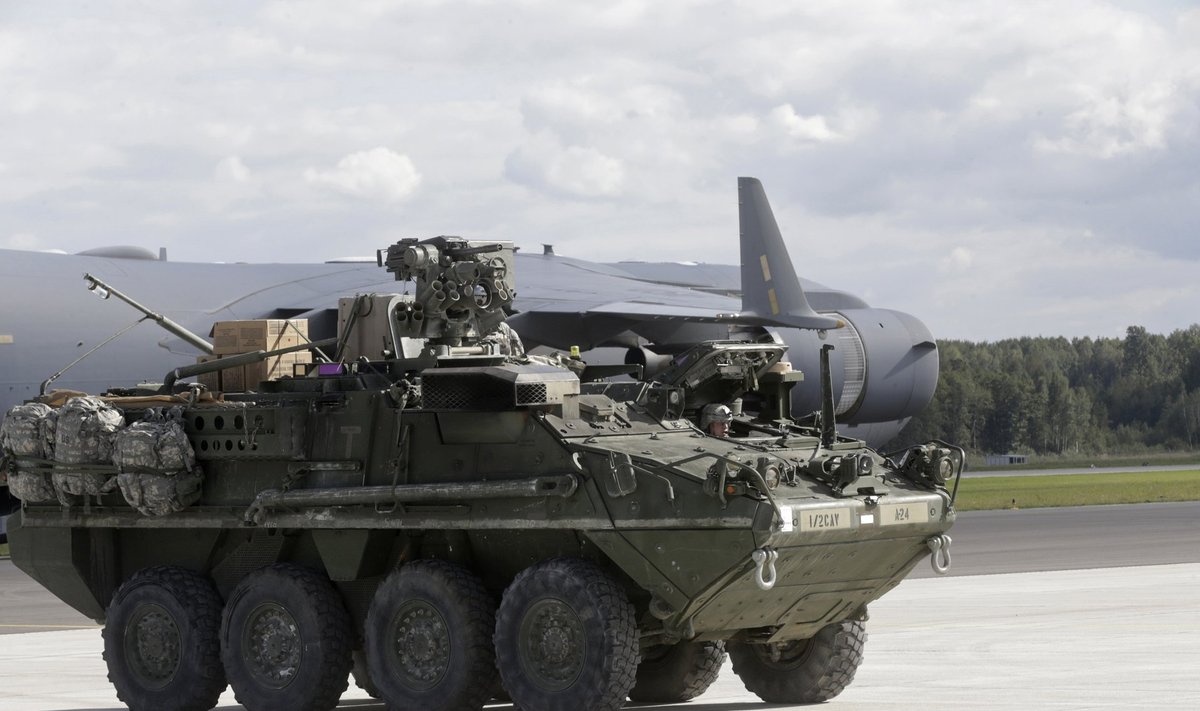 About 150 soldiers, as well as equipment from the US Army's 1st Brigade, 1st Cavalry Division are deployed to Estonia to offer reassurance in light of the recent Russian military moves.
The units will replace the paratroopers of US Army Europe's 173rd Airborne Brigade, who were stationed in Estonia since spring.
The US stationed about 600 soldiers to Poland and the Baltic states after Russian incursion into Ukrainian territory.
The new rotation will also be bringing in training equipment. The equipment will include infantry fighting vehicles, cavalry fighting vehicles, armoured personnel carriers, engineering equipment and other equipment organic to US cavalry units.
Estonia's Defence Minister, Sven Mikser, has previously said that the rotation will exchange the light infantry company, currently stationed in Estonia, for a unit with much heavier armoury.